Click the images below or the links in the sidebar to find out more about our team.

Trish Utaboon
Aromatherapy | Doula | Facials | Massage | Hopi
Trish's style is most often described by her clients as nurturing and nourishing, incorporating breath work and mindfulness in every treatment.
She has been with Neal's Yard Remedies since 2002 both instore as well as therapies and influenced our natural wild environment, will often suggest herbs and other remedies including bespoke essential oil blends to continue supporting your health and well-being at home.
The following treatments are available for the whole family:
*Massage
Aromatherapy – Pre/Post Natal – Indian Head – Thai Foot – Warm bamboo
*Facials
Holistic, Rejuvenation, Zone Face * Lift
*Hopi Ear Candling
is a trained Doula,
and continues to update her skills with ongoing CPD studies.
Do you crave time for yourself to unwind and let go of responsibilities from work and family life? Notice pain and discomfort in your body, or struggle with hormonal imbalances? Suffering with headaches? Dealing with stress at school from studies and social pressure? Are you looking for something to lift your spirits?
"My specific interest is in supporting women's health with nurturing Aromatherapy, in particular hormonal imbalance, from premenstrual to peri/menopause, helping you unwind from work and busyness of everyday life, addressing the effects of stress, fatigue and anxiety."
All treatments are with a listening approach, therapeutic and individual, to help you relax, manage stress and anxiety, and rejuvenate yourself.
For further information on Trish's background and see what her existing clients say about her please do follow the link below or you can contact her directly.
---
Hypnotherapy with Sarah Hoare

Sarah has a particular interest in helping people get the best out of themselves when it comes to relationships, work and daily life.
She says, "When life throws challenges and difficulties our way, it's easy to get into a pickle and react with anger, stress, anxiety or depression. When
we learn how to respond calmly, with clarity and confidence, we can turn our lives around and get back in control. Hypnotherapy is the best tool I've found to equip us for success in our daily lives."
Massage with Sarah Hoare
Sarah offers slow, spacious massage treatments as a powerful antidote to our fast, busy world.
She says, "Massage is such a powerful way to help cultivate ease and comfort in body and mind. Treatments can be like pressing a reset button,
leaving us ready to take life in our stride once again."
Reiki with Sarah Hoare
Sarah has a special interest in Reiki to help soothe a busy mind, a challenged body or a troubled soul.
She says, "Reiki is the ultimate in relaxation – no need to undress, no need to even listen to the sound of my voice, simply lay down comfortably, rest and let the healing energy do its work."
For more information or to book an appointment, please give Sarah a call on 07976 710368, or visit her website sarahhoare.co.uk. You can also visit Sarah's Facebook page for additional information and latest news.
---
Treatments Offered
Contact Information
Telephone: 07976 710368
Email: sarah@sarahhoare.co.uk

Solution Focused Hypnotherapy
Hi there, I'm a solution focused clinical hypnotherapist and I'm looking forward to starting our journey together! I'll be your coach and cheerleader, working alongside you to help you move towards where you'd rather be in life. We're looking towards your future now, leaving troubles in the past where they belong.
Solution focused hypnotherapy is the most enjoyable, relaxing way to tackle issues such as anxiety, depression, anger, phobias, smoking, weight loss, PTSD, pain management, unwelcome habits like nail biting, and so much more. It's also great if you're feeling 'stuck' in life, and need support to visualise where you'd really like to be.
The wonderful thing about the solution focused approach is just that – we will focus on solutions, exploring and building your own resources so you can enjoy life to the fullest! There's no need to revisit past pain and difficulty, we're focusing on your future now. There's solid neuroscience behind hypnotherapy, and you're in complete control throughout the process.
I've been around the block a few times and have first hand experience of how tough life's challenges can be … I've facilitated self-management groups for individuals facing a broad range of issues and have worked with people identifying as autistic for over twenty years. I'm a down-to-earth sort, and bring warmth and humour to our sessions. Former clients have offered these kind words about the service I provide:
'A fabulous lady. I'm now in a totally different, extremely positive place and I'm noticing good things each and every day. I highly recommend Sally, she is just superb!! Genuinely life changing stuff' … 'She was so friendly and personable which made it easy to feel relaxed around her and I could talk openly with her without judgment. Each session I left feeling so relaxed and clearer headed. I honestly can say that I have seen a massive improvement in my anxiety and would recommend her to anyone' … 'So relaxing! And yes, quick results' … 'Sally provided a lovely, friendly atmosphere in which to physically relax and safely let go mentally. Highly recommended' … 'Sally is a patient and reassuring practitioner' … 'Professional, supportive and a lovely soothing voice to relax to. So good for your wellbeing. A true gift' … 'I felt totally calm, relaxed and in control and I put this down to Sally being able to give me the information to manage my previous fear and turn it into a positive. Highly highly recommend, thanks Sally.'
Hypnotherapy has helped enormously with my life challenges and I love paying that forward! I'm trained in all the latest theory and practice methods.
Training, qualifications & experience
I studied at the Clifton Practice (Bristol) and obtained the following qualifications:
Diploma in Solution Focused Hypnotherapy (DFSH);

Hypnotherapy Practitioner Diploma (HPD).
I am a member of the following professional bodies:
Association for Solution Focused Hypnotherapists (AfSFH);

National Council of Hypnotherapists (NCH).
I also prioritise continuing professional development. I have recently completed courses in addiction, Post Traumatic Stress Disorder, depression, phobias, pain management and solution focused questioning.
Initial consultation, £10 – 60-minute session where we'll discuss how I can help you, and talk a little about the hypnotherapy process. I will then give you a short taster relaxation, and a free mp3 recording – so you can start your hypnotherapy journey immediately!
Hypnotherapy sessions – £65 for a 60-minute session.
Block rate – eight sessions of hypnotherapy for £480 (saving £40).
Relaxation-only sessions – £35 for a 30-minute session.
Gift certificates available.
Website: www.sallyharehypno.co.uk
Facebook: facebook.com/sallyharehypno
Instagram: sallyharehypno
Telephone: 07845 837433
Hello! I hope this helps you choose your therapy and therapist.
I'm Patricia, I am an embodied, relational therapist drawing on over 15
years' experience of one to one therapy work. I am offering a safe,
warm, and held space to support and help you through whatever is
going on for you right now. I offer both craniosacral therapy which is a
touch-based therapy developed from osteopathy and counselling which
is a talk-based therapy.
You may be experiencing discomfort or pain that is showing up asphysical, psychological, emotional or spiritual in nature, often a combination. It may be that you just don't know what is going on with you right now, it's just all too much, too painful or you feel disconnected. There may be a sense of difficult or overwhelming past/present experiences a wish to move through a stuck place. You might be seeking a supported space from which to enquire into the nature of your being…Peoples reasons for coming for therapy are vast and unique, what brings you?
QUALIFICATIONS/EXPERIENCE
I am professionally trained on accredited courses and am also a registered professional member with both the British Association of Counsellors and Psychotherapists (MBACP) and the Craniosacral Therapy Association (RCST).
This can assure you that my training was of a very high standard, that I am continually developing and updating my professional therapeutic understanding and practise and to trust that I am working within standardised ethical frameworks. I also hold a diploma with the British Psychological Society in Relational Mindfulness as well as my BA (Hons) degree.
I have post grad training from Karuna Institute, SOS Internationale Peter Levine's school of Somatic Experiencing and in TRe (Trauma Releasing exercises). In addition I have studied and explored in depth the approaches of working with trauma of Peter Levine, Basel van de Kolk and Babette Rothschild.
I draw on all this as well as my personal life experiences and my experience of client work (both in private practise and with counselling agencies such as Bristol MIND) to offer these two different therapeutic approaches to support you. Please do get in touch.
CRANIOSACRAL THERAPY, is a gentle hands on body work, born out of Osteopathy in the 1900's, using relational touch and deep presence to palpate (or "listen') to what is happening in the clients body and works with the body's innate wisdom and life energy to bring about awareness, release, flow, balance and supports you in restoring a healthy relationship with your body-mind and your life energy.
Whilst very subtle, CST is a profound and powerful treatment process that can bring long lasting change in both the physical and psychological aspects of your being. Clients I've worked with have had treatment for all kinds of reasons; physical injury and pain, long term problems in the body that are unexplained or just aren't being helped by other methods, low mood or energy levels, migraines, headaches, dissociative feelings, fertility issues, feeling stuck. Really the list could go on, again, if you are not sure if it's for you, just get in touch!
Integrative Relational Counselling.
Counselling can vary quite a lot depending on training and approach. Mine, in part, has been at the BACP accredited training at the University of West of England (level 5) in Relational Integrative Counselling which means I can draw on a number of therapeutic theoretical models at different times in the therapy to support and focus our work together. That's the Integrative part, the relational part is that our relationship will form the basis of our work together and will help inform and deepen the process. It is a 3 year training which requires a minimum of 60 hours of personal therapy. This makes a difference!
My approach, is very much about our relationship; to build safety, trust and authenticity from which to explore your world. I offer my experience, time and skills but firmly believe that it is you who holds the inner wisdom to determine your own future, one of the joys of doing this work is helping you connect to that inner wisdom. Keys to finding that can come from mindful embodied awareness and my background in Cranial work and Mindfulness are very much a part of my approach.
---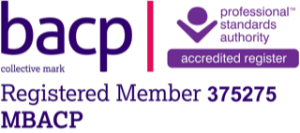 Nika Nazarova-Evans
Rapid Transformational Therapy
Rapid Transformational Therapy
Hello and welcome to my page! I am a Rapid Transformational Therapist, specialising in relationships – with yourself or with significant others: partners, friends, kids, family and colleagues.

I love seeing my clients improve in self-love and self-compassion and better their family and other relationships. I also help my clients to break the pattern of bad relationships and enter a committed healthy relationship where they can share their life with their partner.

We often use the lessons we'd learned unconsciously (often in childhood) in our significant relationships as adults. At other times we are unable to enter new relationships altogether because of unresolved trauma from the past. The reason for why we react to past events in current life situations, is that the lessons are so ingrained in us, we don't realise we have a choice to act and feel differently. This is why I called my practice Epiphany Therapy. Once the pattern is revealed, it loses its power over you, the damaging behaviour cycle stops and you can live your life free from the previous restrictions.
It's amazing to see the elation on my clients' faces at the end of the session, when they realise the problem is no longer there. The realisation is then reinforced by listening to the personalised recording for at least 21 days after, by which point the harmful beliefs would have been fully overwritten with helpful ones.

So many of my clients reported feeling a sense of freedom, lightness and liberation
after just one therapy session with me. Feel free to have a look at the testimonials on my website and get in touch to discuss how I could help your specific situation. www.epiphanytherapy.co.uk
About me: interpersonal relationships were often a source of drama in my life until I discovered Rapid Transformational Therapy.
Whilst working through my old insecurities I realised that the drama stemmed from the way I was treating myself, which in turn attracted a certain type of people into my life and created unhealthy dynamics in existing relationships.
Through RTT I was able release the old unhelpful beliefs, make peace with the past and step fully into the present reality, rather than keep reacting to old triggers in new situations.
You can learn more about how I can help you by booking a free consultation with me at anna@epiphanytherapy.co.uk or on 07498271360.
RAPID TRANSFORMATIONAL THERAPY
RTT is a stand-alone therapy method invented by Marisa Peer, a world renown therapist and speaker. It combines the most beneficial principles of Hypnotherapy, Psychotherapy, NLP, CBT and Neuroscience.
It goes back to the original root of the problem and removes it for good.
It is different to traditional hypnotherapy because the sessions normally last between two hours to two and a half and for most issues you would only need one treatment to resolve the issue completely. RTT method undoes the original unhelpful conditioning and instead installs new beliefs that massively upgrade your thinking and internal dialogue to dramatically improve your quality of life.

Tash Melia Reiki
Tash has always been fascinated by the connection between the body and the mind, and how our emotional responses affect our health and wellbeing.
Training in Reiki and bodywork has been an incredible part of her life and the practices have supported her and given her strength through challenging times. In her Reiki sessions Tash wishes to help others to find their way through the ups and downs of life and back to a place of balance, ease and wellbeing.
Tash holds a Professional Reiki Practitioner Diploma, verified by the UK Reiki Federation. She is registered with the Complementary and Natural Healthcare Council (CNHC) approved by the Professional Standards Authority for Health and Social Care.
Tash has a particular interest in supporting women who juggle a lot in their lives and who are perhaps managing such things as stress, anxiety, overwhelm, tiredness, exhaustion, burnout, depression, sleep difficulties, grief and loss, life transitions, hormonal imbalance, menopause…
Healing sessions with Tash can offer you time for yourself…time to relax, reset and recharge, helping you to feel more balanced and at ease.
Whether you need support for a physical condition or ailment, you are struggling emotionally or you would just like some relaxing time for yourself, a treatment with Tash can help you to pause and rediscover a still place within yourself, reconnecting with your true self.
Christine – Retired Chiropractor
"Tash has a warm and gentle approach, is kind and nurturing, and really has the best healing hands. I felt completely cared for and 'held' in her presence and experienced deep rest during the sessions."
Tash is at The Healing Rooms on Fridays 9.30am – 2.00pm
Initial consultation and treatment 75 minutes
Follow up treatments 60 minutes
For further information and prices please visit
or email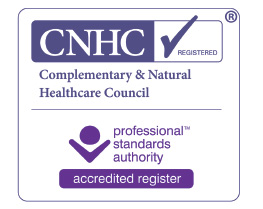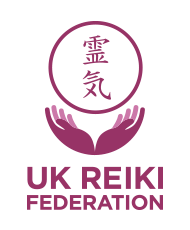 Mandy Roberts
Counselling and CBT
Are you feeling stuck?
Anxious, angry, stressed out?
Or do you just need to offload and talk ?
My name is Mandy and I am a friendly down to earth Integrative counsellor, I am a registered member of the BACP .
My sessions will give you the clarity to identify your issues, enabling you to reflect and find new ways of dealing with difficult and challenging situations. This will facilitate the letting go of negative behavioural patterns and subsequently enable you to move forward and live a more rewarding and contented life.
My sessions can include mindfulness and relaxation techniques too.
Areas of specialism
Addiction
Relationship issues
Anxiety
Fear
Stress
Feeling stuck
Contact details
Mobile: 07759 521096
Email: claritytalkcounselling@gmail.com

Kirsten van Nispen
Holistic Massage Therapy, Nutrition & Lifestyle coaching, Hot Stone Fusion, Reiki
About me:
I qualified as a Holistic Massage Therapist with Bristol College of Massage and Bodywork in
2009. Since then, I have expanded my knowledge and experience by doing several courses,
qualifying in Hot Stone Fusion in 2010 with Jing Massage School in Brighton and Hands
Free Massage with Darian Pritchard. Holistic massage benefits the mind, body and spirit. I
have been running a successful massage practice for 13 years. I use different techniques
such as hand-free, cupping, hot stones, and deep-tissue to offer a treatment that suits my
client's individual needs. This allows me to be of most benefit to the client.
Since qualifying as a massage therapist, I felt I needed to pursue my other interests to be
able to help my clients on a more profound level and that is where nutrition and health came
in. So, I trained with the Institute for Health Sciences in Dublin a few years ago and I have
been a Nutrition and Lifestyle Coach. As a Nutrition and Lifestyle Coach, I work with a wide variety of clients with various goals and needs. This could be anything from weight loss,
increase energy levels, and cravings to women's hormones. Together we will set up a
personalized nutrition and lifestyle plan to help you achieve your health and wellbeing goals.
I am also a Level III Reiki practitioner. Reiki is a Japanese technique for stress reduction and
relaxation that also promotes healing. It is administered by "laying on hands" and is based
on the idea that an unseen "life force energy" flows through us and is what causes us to be
alive. If one's "life force energy" is low, then we are more likely to get sick or feel stressed,
and if it is high, we are more capable of being happy and healthy. Over the years my love for
Reiki has grown and these days I help many clients through Reiki on a physical, emotional,
and spiritual level.
My prices and Experience:
Holistic Massage therapy MTI 2009, 14 years of experience.
Hot Stone Fusion, Jing Institute, 2010, 13 years of experience
Nutrition and Lifestyle Coaching, Institute of Health Sciences,2019, 4 years of experience
Reiki I and II 2005, Reiki III 2023
45min massage £40
1hr massage £50
Hot Stone add £5
Reiki £45
Nutrition & lifestyle coach: Initial consultation £60, follow up £50
nutricoachkirsten@gmail.com
www.holisticbodyworkkirsten.biz
0787 050 8912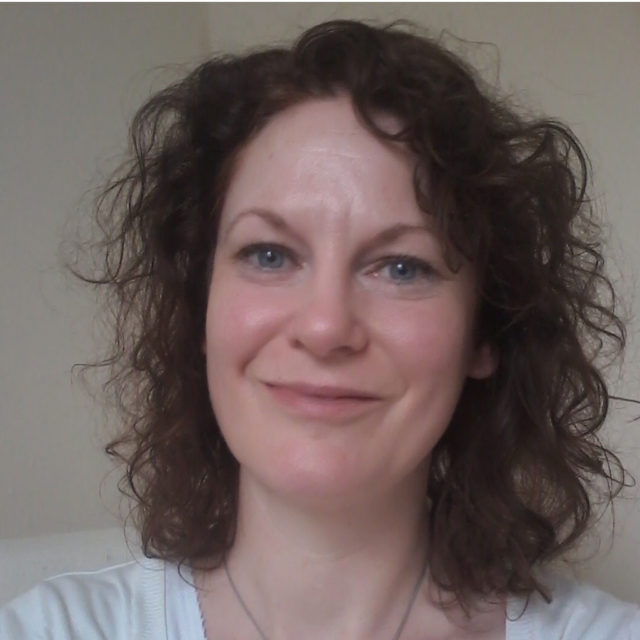 Kerstin Pullin
Counselling, Supervision, EMDR Therapy
Choosing a counsellor with whom to connect and build a trusting therapeutic relationship can feel daunting, even risky, yet also empowering and hopeful. What does it feel like to take off masks, shedding protective layers that keep the authentic, vulnerable self safe while navigating through challenging or traumatic times? Together we can explore what you feel ready and safe to share – whether these are current, buried or almost forgotten experiences. I will be at your side to listen; endeavouring to relate to your unique circumstances and way of being; facilitative of your change and growth process.
I am a qualified integrative counsellor rooted in humanistic, person-centred practice. My approach is to follow the natural path of your journey, your expressed needs and vulnerabilities. Some people come for counselling because they are going through a challenging time (e.g. work, family and friendship related) or experiencing themselves as being misfits, lonely, stuck, anxious, depressed or alienated from the world.
I am open to adapt my approach to suit your needs, as you might at times prefer a rather directive, creative, reflective or experimental way of therapeutic exploration. This could include contemporary, compassion focussed cognitive behavioural therapy (CF-CBT), mindfulness, music, artwork, guided imagery, voice and body work. To ensure you feel safe and benefit from the sessions, we will review the counselling process at regular intervals. Whether you seek short term counselling, would like to work towards specific goals or start a long term journey to explore something you can't quite put into words or make sense of.
Training, qualifications & experience
I have a Bachelor of Science degree with Honours (BSc Hons) in Counselling and am a registered member of the British Association for Counselling and Psychotherapy (BACP). Academically, I undertook research in social constructionism and empowerment initiatives and their impact on professionals working with children and adults affected by sexual abuse; primarily incorporating aspects of gender, linguistics, neuroscience, diagnostics (e.g. Borderline Personality Disorder (BPD), Post-traumatic Stress Disorder (PTSD), Dissociative Identity Disorder (DID) and to some extend sexuality (e.g. gender fluidity) and cultural influences (e.g. attitudes to gender).
I have been working in the field of mental health in various capacities since 2005, before choosing to pursue an academic path within the psychology sector in 2012.
Other qualifications and experiences
Enhanced DBS check, Accredited to work with sexual violence provided by Gloucestershire Rape and Sexual Abuse Centre (GRASAC).
Tackling Female Genital Mutilation (FGM) in mental health services, Department of Health
Applied Suicide Intervention Skill (ASIST)
Working with Relational Trauma: Dealing with Disorganised Attachment
Alcohol Addiction, co-dependency and motivational interviewing, SWAN Training Certificate
Organisation and facilitation of contact groups for individuals and couples who face infertility challenges
Nonviolent Crisis Intervention
Eye Movement Desensitization and Reprocessing (EMDR) with EMDR Works.
Memberships and Networks
Registered Member of the British Association for Counselling & Psychotherapy (BACP)
Durham University's Centre for Research into Abuse and Violence (CRiVA)
Positive Outcomes for Dissociative Survivors (PODS)
---
Treatments Offered
Supervision
EMDR Therapy

About Me:
Welcome to Flourish from Within.
A safe space to deeply relax, receive and restore health naturally. My name is Jess Danford and I offer Shiatsu treatments for women.
Shiatsu is a safe place to deeply relax and experience the healing power of touch combined with wisdom for health and wellbeing that works in harmony with your entire being.
These days, many of us have so much to deal with in our lives, and life often does not feel simple. We feel pressures from all sides and we become tense in our minds and in our bodies.
Shiatsu touch listens and responds to you, honoring, nurturing and revitalizing your entire system, supporting you to live in balance with yourself and the world.
Shiatsu is both an ancient and a modern form of healing that is deeply rooted in traditional Chinese medicine, treating the body and mind as one, and through the energy pathways and points in the body known as meridians and acupressure points.
Shiatsu has developed over thousands of years, evolving with us as a powerful form of human touch that listens deeply to your life energy, often referred to as "Ki."
Shiatsu supports you to deeply connect with yourself and your innate power for self-healing, strengthening your Ki and supporting your life energy to flow freely.
Shiatsu is a very flexible therapy. During a treatment, physical pressure through my fingers, hands, elbows, and sometimes even my feet can be used. Shiatsu also includes stretching and holding the body. Shiatsu is physical touch and energy medicine, connecting deeply to nourish and support your energy to flow.
It is best to wear loose-fitting clothing for Shiatsu. Unlike massage, when you receive Shiatsu, you are fully clothed, and you want to be comfortable.
I completed my three year professional Shiatsu diploma with wonderful teachers, including Keith Phillips, Paul McNicholls, Mercedes Nunez and Suzanne Yates. I then studied a further Masters year with Keith Phillips and I continue to develop my Shiatsu with teachers from around the world. I love to support women to relax and to flourish. It is an honor to provide a healing space with the ancient and modern art and science of Shiatsu that I enjoy so much to give.
If you would like to book a treatment or you have any questions, you are very welcome to get in touch via my contact details below:
Contact Details:
For more information and to book an appointment visit my website.
Or you can contact me via email or phone:
Email: jessflourishfromwithin@gmail.com
Phone: 07596040970
Treatment times: Monday evenings
Treatment length: 1.5 hours
Treatment Price: £40-60 (depending on what you can afford)

James Clancey
Psychotherapy | Counselling | Supervision
Psychotherapy and counselling
People come to counselling for many reasons: Grief, relationship or work-related issues, depression, anxiety or sometimes because of a subtle feeling that something isn't right? Therapy can help you to explore these areas of your life and to consider if you want to make changes.
I offer a warm, compassionate and open space for you to explore what you need to. Whatever we discuss between us is confidential as outlined in the BACP Ethical framework for good practice.
I quailed as a counsellor in 2002 and trained again in Gestalt psychotherapy in 2007 and qualifying in 2014. My gestalt training enriched my ability to creatively engage in my practice and allowed me to offer longer term and deeper work with clients. Gestalt therapy focuses on how we make contact with the world and the creative adjustments we adopt to function in it. It looks at when and how these adjustments were adopted and how they serve us, or not in the present.
I offer both counselling and psychotherapy, long and short term. I have undertaken additional training in trauma My therapy background has been a mixture of private practice and specialised addiction therapy for residential rehabilitation centres. I work with trauma, personality disorders, anxiety, depression and addiction. Please view my website https://theholdingpoint.co.uk/ or bacp registration https://www.bacp.co.uk/search/Register for a fuller description.
Supervision
I have worked as a mentor and supervisor people for the past 12 years and qualified in supervision with CSTD in Bath Somerset in 2021. I supervised and mentored students who were studying their degrees and diplomas in both specialised addiction courses and counselling courses. My work with them motivated me to seek my personal training and qualification in Supervision.
I use a relational and creative approach to supervision using Hawkins and shoats 7 eyed model. I find the modal offers a comprehensive framework to work within and keep he worked centred with respecting the therapists Professional and Personal development. The Model lends itself to ongoing effective supervision within the caring professions and public services.
My fees are £65 and £55 for concessions and counselling/supervision students sessions are for 50 minutes.
Mobile: 07725 988566
Email: jimclancey@theholdingpoint.co.uk or jclancey123@gmail.com
Web: www.theholdingpoint.co.uk
Registered Member MBACP (Accred) Number

Chris Mounsher
Counselling
Humanistic Counselling
My aim is to help you overcome the problems and issues that bring you to therapy, exploring them in a safe, confidential and non-judgemental environment.
Central to my work is the use of Gestalt. Gestalt is a particular humanistic approach that doesn't give people labels; instead I work to understand you in the context of the world you live in. I will help you to become aware of the patterns in your life, and support you in making the changes you want to make.
I can help with a wide variety of issues, such as:
Anxiety, depression, self-esteem, infertility issues, drug and alcohol dependency, abuse, self harm, anger, disability, loss and bereavement, lack of meaning and relationship difficulties.
If the above descriptions don't fit what you're experiencing please contact me, as my focus is always on your individual experience.
My practice is LGBTQ+ affirmative.
Counselling

Brendagh O'Sullivan
Acupuncture
With over 25 years of experience, Brendagh has had notable success in treating a wide variety of conditions. She has particularly enjoyed assisting with fertility (male and female) and hormonal imbalances as well as treating musculo-skeletal problems (both acute and chronic). With a background in psychology, she is also skilled at treating lifestyle issues such as stress, anxiety and depression. Acupuncture can be an invaluable companion on the journey to greater health and serenity.
Currently, she also works at Penny Brohn Cancer Care as Senior Acupuncturist, offering support to people dealing with the side effects of active cancer treatment.
Brendagh initially studied at the College of Traditional Acupuncture (CTA) at the time of Professor JR Worsley, and so is trained in the deep constitutional diagnosis of the Five Element style. Her later studies at the College of integrated Chinese Medicine (CICM) enriched her treatment skills, adding the syndrome and substance differentiation of Traditional Chinese Medicine (TCM). This enables her to be as adept at working with emotional development as with physical conditions of pain, approaching each patient as a unique individual, not just a list of symptoms.
Brendagh is a fully recognised member of the British Acupuncture Council (BAcC) and abides by their strict code of conduct.
For further information,
---