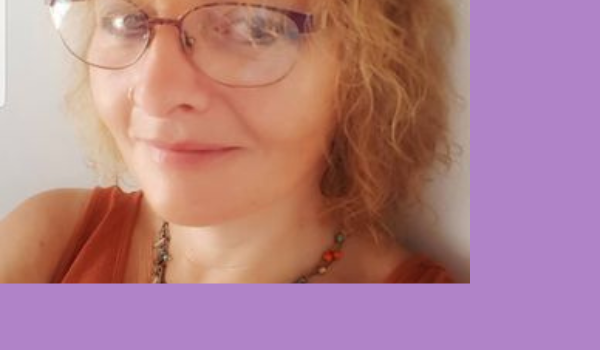 Solution Focused Hypnotherapy
Hi there, I'm a solution focused clinical hypnotherapist and I'm looking forward to starting our journey together! I'll be your coach and cheerleader, working alongside you to help you move towards where you'd rather be in life. We're looking towards your future now, leaving troubles in the past where they belong.
Solution focused hypnotherapy is the most enjoyable, relaxing way to tackle issues such as anxiety, depression, anger, phobias, smoking, weight loss, PTSD, pain management, unwelcome habits like nail biting, and so much more. It's also great if you're feeling 'stuck' in life, and need support to visualise where you'd really like to be.
The wonderful thing about the solution focused approach is just that – we will focus on solutions, exploring and building your own resources so you can enjoy life to the fullest! There's no need to revisit past pain and difficulty, we're focusing on your future now. There's solid neuroscience behind hypnotherapy, and you're in complete control throughout the process.
I've been around the block a few times and have first hand experience of how tough life's challenges can be … I've facilitated self-management groups for individuals facing a broad range of issues and have worked with people identifying as autistic for over twenty years. I'm a down-to-earth sort, and bring warmth and humour to our sessions. Former clients have offered these kind words about the service I provide:
'A fabulous lady. I'm now in a totally different, extremely positive place and I'm noticing good things each and every day. I highly recommend Sally, she is just superb!! Genuinely life changing stuff' … 'She was so friendly and personable which made it easy to feel relaxed around her and I could talk openly with her without judgment. Each session I left feeling so relaxed and clearer headed. I honestly can say that I have seen a massive improvement in my anxiety and would recommend her to anyone' … 'So relaxing! And yes, quick results' … 'Sally provided a lovely, friendly atmosphere in which to physically relax and safely let go mentally. Highly recommended' … 'Sally is a patient and reassuring practitioner' … 'Professional, supportive and a lovely soothing voice to relax to. So good for your wellbeing. A true gift' … 'I felt totally calm, relaxed and in control and I put this down to Sally being able to give me the information to manage my previous fear and turn it into a positive. Highly highly recommend, thanks Sally.'
Hypnotherapy has helped enormously with my life challenges and I love paying that forward! I'm trained in all the latest theory and practice methods.
Training, qualifications & experience
I studied at the Clifton Practice (Bristol) and obtained the following qualifications:
Diploma in Solution Focused Hypnotherapy (DFSH);

Hypnotherapy Practitioner Diploma (HPD).
I am a member of the following professional bodies:
Association for Solution Focused Hypnotherapists (AfSFH);

National Council of Hypnotherapists (NCH).
I also prioritise continuing professional development. I have recently completed courses in addiction, Post Traumatic Stress Disorder, depression, phobias, pain management and solution focused questioning.
Initial consultation, £10 – 60-minute session where we'll discuss how I can help you, and talk a little about the hypnotherapy process. I will then give you a short taster relaxation, and a free mp3 recording – so you can start your hypnotherapy journey immediately!
Hypnotherapy sessions – £65 for a 60-minute session.
Block rate – eight sessions of hypnotherapy for £480 (saving £40).
Relaxation-only sessions – £35 for a 30-minute session.
Gift certificates available.
Website: www.sallyharehypno.co.uk
Facebook: facebook.com/sallyharehypno
Instagram: sallyharehypno
Telephone: 07845 837433