Reiki is an ancient healing system redeveloped in Japan in the late 19th century by Dr.Mikao Usui. It translates as Universal (Rei) Life Force, Life Energy (Ki). It is this energy or Ki, the energy found in all matter and all beings, that is directed through the practitioner's hands to produce healing effects, in a safe and non-intrusive way. It is gentle yet powerful without using pressure, manipulation or massage; it provides the recipient with whatever energy he or she needs to aid recovery – or simply to promote harmony in mind, body and spirit, helping recharge, realign, and rebalance their energy.
Please note that there are no religious connotations within Reiki.
What happens during a treatment?
The session can last up to one hour. Reiki treatments are received fully clothed. The practitioner will place their hands on different parts of the body or just above it, to direct the healing energy to all the vital organs. The whole body is treated, with emphasis on specific problem areas.
What are the benefits of Reiki Healing?
Reiki can be very effective for treating pain, depression, anxiety and emotional problems. After a Reiki healing session, a feeling of deep relaxation and peace is commonly experienced. It can also have an immediate effect in energy levels, immune response and pain relief. Because it is gentle and non-invasive, it can be used on people of any age and medical condition and alongside any other type of therapy; this is why Reiki is invaluable in particular in the improvement of the quality of life and the ability to cope in sufferers of chronic and terminal diseases. You do not need to feel unwell to receive this treatment, however, as it is a means of maintaining harmony within the whole body.
Available Therapists
Hypnotherapy with Sarah Hoare

Sarah has a particular interest in helping people get the best out of themselves when it comes to relationships, work and daily life.
She says, "When life throws challenges and difficulties our way, it's easy to get into a pickle and react with anger, stress, anxiety or depression. When
we learn how to respond calmly, with clarity and confidence, we can turn our lives around and get back in control. Hypnotherapy is the best tool I've found to equip us for success in our daily lives."
Massage with Sarah Hoare
Sarah offers slow, spacious massage treatments as a powerful antidote to our fast, busy world.
She says, "Massage is such a powerful way to help cultivate ease and comfort in body and mind. Treatments can be like pressing a reset button,
leaving us ready to take life in our stride once again."
Reiki with Sarah Hoare
Sarah has a special interest in Reiki to help soothe a busy mind, a challenged body or a troubled soul.
She says, "Reiki is the ultimate in relaxation – no need to undress, no need to even listen to the sound of my voice, simply lay down comfortably, rest and let the healing energy do its work."
For more information or to book an appointment, please give Sarah a call on 07976 710368, or visit her website sarahhoare.co.uk. You can also visit Sarah's Facebook page for additional information and latest news.
---
Treatments Offered
Contact Information
Telephone: 07976 710368
Email: sarah@sarahhoare.co.uk

Tash Melia Reiki
Tash has always been fascinated by the connection between the body and the mind, and how our emotional responses affect our health and wellbeing.
Training in Reiki and bodywork has been an incredible part of her life and the practices have supported her and given her strength through challenging times. In her Reiki sessions Tash wishes to help others to find their way through the ups and downs of life and back to a place of balance, ease and wellbeing.
Tash holds a Professional Reiki Practitioner Diploma, verified by the UK Reiki Federation. She is registered with the Complementary and Natural Healthcare Council (CNHC) approved by the Professional Standards Authority for Health and Social Care.
Tash has a particular interest in supporting women who juggle a lot in their lives and who are perhaps managing such things as stress, anxiety, overwhelm, tiredness, exhaustion, burnout, depression, sleep difficulties, grief and loss, life transitions, hormonal imbalance, menopause…
Healing sessions with Tash can offer you time for yourself…time to relax, reset and recharge, helping you to feel more balanced and at ease.
Whether you need support for a physical condition or ailment, you are struggling emotionally or you would just like some relaxing time for yourself, a treatment with Tash can help you to pause and rediscover a still place within yourself, reconnecting with your true self.
Christine – Retired Chiropractor
"Tash has a warm and gentle approach, is kind and nurturing, and really has the best healing hands. I felt completely cared for and 'held' in her presence and experienced deep rest during the sessions."
Tash is at The Healing Rooms on Fridays 9.30am – 2.00pm
Initial consultation and treatment 75 minutes
Follow up treatments 60 minutes
For further information and prices please visit
or email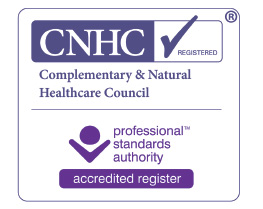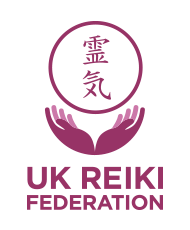 Kirsten van Nispen
Holistic Massage Therapy, Nutrition & Lifestyle coaching, Hot Stone Fusion, Reiki
About me:
I qualified as a Holistic Massage Therapist with Bristol College of Massage and Bodywork in
2009. Since then, I have expanded my knowledge and experience by doing several courses,
qualifying in Hot Stone Fusion in 2010 with Jing Massage School in Brighton and Hands
Free Massage with Darian Pritchard. Holistic massage benefits the mind, body and spirit. I
have been running a successful massage practice for 13 years. I use different techniques
such as hand-free, cupping, hot stones, and deep-tissue to offer a treatment that suits my
client's individual needs. This allows me to be of most benefit to the client.
Since qualifying as a massage therapist, I felt I needed to pursue my other interests to be
able to help my clients on a more profound level and that is where nutrition and health came
in. So, I trained with the Institute for Health Sciences in Dublin a few years ago and I have
been a Nutrition and Lifestyle Coach. As a Nutrition and Lifestyle Coach, I work with a wide variety of clients with various goals and needs. This could be anything from weight loss,
increase energy levels, and cravings to women's hormones. Together we will set up a
personalized nutrition and lifestyle plan to help you achieve your health and wellbeing goals.
I am also a Level III Reiki practitioner. Reiki is a Japanese technique for stress reduction and
relaxation that also promotes healing. It is administered by "laying on hands" and is based
on the idea that an unseen "life force energy" flows through us and is what causes us to be
alive. If one's "life force energy" is low, then we are more likely to get sick or feel stressed,
and if it is high, we are more capable of being happy and healthy. Over the years my love for
Reiki has grown and these days I help many clients through Reiki on a physical, emotional,
and spiritual level.
My prices and Experience:
Holistic Massage therapy MTI 2009, 14 years of experience.
Hot Stone Fusion, Jing Institute, 2010, 13 years of experience
Nutrition and Lifestyle Coaching, Institute of Health Sciences,2019, 4 years of experience
Reiki I and II 2005, Reiki III 2023
45min massage £40
1hr massage £50
Hot Stone add £5
Reiki £45
Nutrition & lifestyle coach: Initial consultation £60, follow up £50
nutricoachkirsten@gmail.com
www.holisticbodyworkkirsten.biz
0787 050 8912