What is counselling?
When can counselling help?
Sometimes counselling is the best way to start to tackle difficulties in our life. The reasons for seeking counselling may be varied. You may be experiencing any of the following:
Be unhappy with how you are feeling or behaving
Feel dissatisfied with your relationships
Lack confidence
Loneliness
Anger
Depression
Low self-esteem
Loss of a relationship
Feelings of hopelessness
What can counselling offer?
Counselling is an opportunity for you to explore difficult issues in a safe and confidential space. The counsellor will not judge you but will support you in finding your own strength to deal with the issues.
Often people come to counselling because they are experiencing some relationship problems. It may be that you recognise that things are not as you would want them. You may feel frustrated in the need to change yourself, others, work or life in general. Often we recognise that we are repeating old patterns of behaviour that inhibit us from moving forward.
In order to understand our own relationship difficulties we first need to begin to develop a more intimate relationship with ourselves. Counselling can provide support for you to explore your own world, to discover what is meaningful and of value to you. From understanding come new opportunities to learn and practice new skills. Make new choices and the ability to create more of what we want in our lives. This can become the gateway to a richer and more fulfilling experience.
At the healing rooms we offer individual, couple and group counselling, support for eating disorders and counselling supervision. Please check individual counsellor's details for further information.
Available Therapists

Andy McKeown
Psychotherapy
MSc, Dip Int Psych., UKCP Registered Psychotherapist
(Psychotherapy, Counselling, Supervision, Consultancy)
Why consult with me
In my practice I work with individuals and couples who refer themselves for a variety of reasons. Sometimes these reasons are specific such as dealing with a crisis in life – bereavement, work problems, trauma. At other times people may have a vague sense that things are not right, that they are unfulfilled or that life lacks meaning. These may be experienced in many different ways, such as relationship difficulties, anxiety, depression, sexual problems or chronic physical symptoms. Many people come into therapy with significant imbalance between the level of support and the level of strain on their systems.
Some people also come specifically for personal exploration as a means of development rather than because something is problematic.
How I work
You will be treated with warmth and respect in private comfortable surroundings. You will have a safe confidential space to explore what is bothering you and I will neither judge nor trivialise your concerns. None of us can have too much kindness.
You will have an opportunity to take time to tell your story in relationship and to be met wherever or however you are.
Different people need to explore different aspects of themselves as relationships unfold and in the therapy I will be interested in all your relationships including the one with me.
My primary training is in integrative psychotherapy which bridges psychoanalytic and humanistic theories and is rooted in existential philosophy. Integrative psychotherapists use different ways of understanding people and their psychologies so therapy is tailored to the needs of the individual. It is therefore difficult to be very specific so these are pointers – perhaps to help you ask the questions that might interest you.
I offer holistic therapy and see it important to pay attention to the physical and spiritual aspects of the person as well as emotional and thinking aspects. I practice mindfulness meditation and see enormous benefit in slowing down and being as present as is possible.
Professional background
After university I carried out scientific research and taught in secondary school for more than 10 years. It was there that I became interested in the psychology of learning and specifically why some pupils couldn't make use of the education system. This led to training as a counsellor in a course based on the work of Alfred Adler, a contemporary of Freud.
I worked as head of the counselling team at the Terrence Higgins Trust and helped develop their services for people affected by HIV during the late 1980s and early 1990s.
I studied Integrative Psychotherapy at Metanoia Institue (www.metanoia.ac.uk) between 1990 and 1995. I qualified in 1994 and gained my MSc in 1995 from Middlesex University. Since 1992 I have worked in private practice as a psychotherapist, counsellor, supervisor and trainer.
I taught on the Integrative Psychotherapy and Counselling Psychology course at Metanoia Institute for 7 years and have been a visiting trainer for different organisations. I have sat on exam boards in the UK and Europe and was the moderator for the Gestalt Psychotherapy Training Institute courses for a number of years.
I am a registered member of the United Kingdom Council for Psychotherapy (www,psychotherapy.org.uk) and of Metanoia Institute, and adhere to their Codes of Ethics and Professional Practice.
Services Offered
Short-term counselling;
Longer term psychotherapy;
One off consultations – perhaps to talk through a problem or analyse a dream;
Clinical supervision and mentoring for psychotherapists and counsellors;
Consultancy including management supervision.
---
Contact Information
Telephone: 01373 812 237
Mobile: 07976 436 149
Email: [email protected].

Gee Whitlock
---
Contact Information
For information and appointments please ring Gee on 07799 896 536,
or email 
[email protected]
.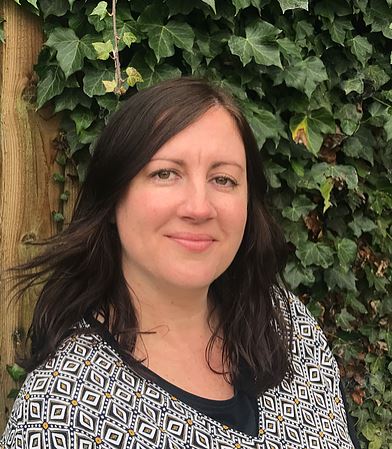 Kate Williams
Integrative Counselling
Hello, my name is Kate. I am a qualified Integrative counsellor, with over 25 years experience of working with a diverse range of clients and complex issues, within the field of Mental Health and emotional well-being.
I am a registered member of the British Association of counselling and psychotherapy (BACP) and adhere to their frame work of ethical practice.
I offer a warm, safe and confidential space for you to explore whatever is troubling you without fear of judgement.
Training
I have training in working therapeutically with clients' experiencing anxiety, depression, self harm, relational and family difficulties, addiction, and complex trauma.
My training has also included how emotional distress/trauma can be held within the body and present as physical pain/bodily symptoms. This training informs my practice by ensuring I attend to clients in a holistic way that involves integration between the mind and body experience.
Experience
I have experience of working in a variety of adult Mental Health setting within the NHS and charitable sector: Including drug and alcohol rehabilitation, Forensic Mental Health rehabilitation, Supporting clients and carer's in Mental Health crisis and working as part of a family therapy team.
I worked for 4 years at a charity supporting and counselling adults who have experienced childhood trauma and subsequent addiction.
I can work with and hold whatever you choose to bring to counselling. I have experience in working with anxiety, depression, relationship and family issues, work stress, bullying, life transitions, loss and grief, traumatic experiences, abuse, shame, anger and self sabotage.
In a world that encourages us to keep busy and disconnected from our internal experiences, I also welcome Clients looking to undertake counselling for personal growth and development.
Qualifications
Post graduate diploma in Counselling. BACP accredited course (UWE, 2015).
Certificate in Somatic Trauma Therapy. (Babette Rothschild, 2017).
Transactional analysis 101. (UWE, 2015).
Certificate in counselling. (UWE, 2013).
Systemic Family Therapy, Intermediate level. (Bristol University, 2004).
Systemic Family Therapy, In context. (Bristol University, 2002).
Diploma in Mental Health and Nursing studies. (UWE, 1995).
Style
I am an integrative counsellor, which means I use a range of therapeutic approaches, depending on the individual needs of the client. My counselling style is relational and person centred, as I believe the client can find their own solutions, at their own pace, when the therapeutic conditions for change are in place.
Fear and shame can leave people feeling isolated and uncomfortable in sharing their problems with others. My approach is sensitive and supportive, with a focus on building trust and safety within the therapeutic relationship, for clients to feel contained and fully able to express all aspects of themselves. Being seen, heard and validated can provide healing and transformation.
Treatments
I offer short term and longer term counselling to individuals from 18 years and over.
I charge £30 for a 50 minute consultation.
I charge £40 for a 50 minute counselling session.
I have 2 spaces at a reduced rate, for clients on low incomes, subject to discussion.
Please view my website for more details on what to expect from counselling.
E mail: [email protected]
Phone: 07907883186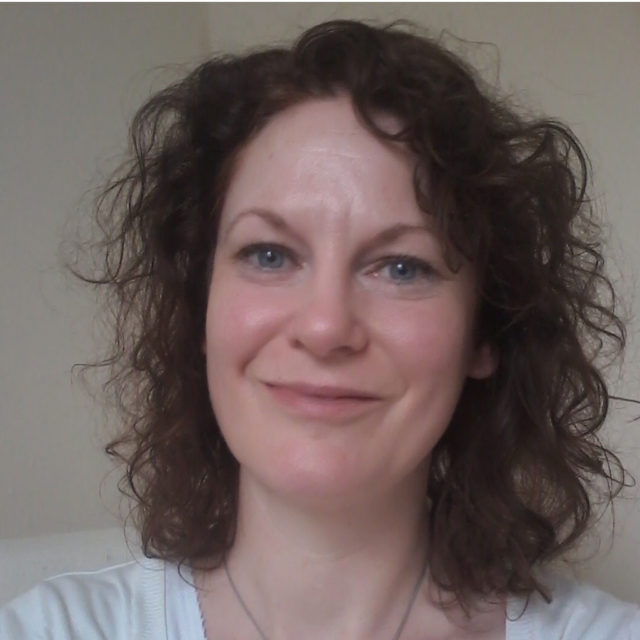 Kerstin Pullin
Counselling
Choosing a counsellor with whom to connect and build a trusting therapeutic relationship can feel daunting, even risky, yet also empowering and hopeful. What does it feel like to take off masks, shedding protective layers that keep the authentic, vulnerable self safe while navigating through challenging or traumatic times? Together we can explore what you feel ready and safe to share – whether these are current, buried or almost forgotten experiences. I will be at your side to listen; endeavouring to relate to your unique circumstances and way of being; facilitative of your change and growth process.
I am a qualified integrative counsellor rooted in humanistic, person-centred practice. My approach is to follow the natural path of your journey, your expressed needs and vulnerabilities. Some people come for counselling because they are going through a challenging time (e.g. work, family and friendship related) or experiencing themselves as being misfits, lonely, stuck, anxious, depressed or alienated from the world.
I am open to adapt my approach to suit your needs, as you might at times prefer a rather directive, creative, reflective or experimental way of therapeutic exploration. This could include contemporary, compassion focussed cognitive behavioural therapy (CF-CBT), mindfulness, music, artwork, guided imagery, voice and body work. To ensure you feel safe and benefit from the sessions, we will review the counselling process at regular intervals. Whether you seek short term counselling, would like to work towards specific goals or start a long term journey to explore something you can't quite put into words or make sense of.
Training, qualifications & experience
I have a Bachelor of Science degree with Honours (BSc Hons) in Counselling and am a registered member of the British Association for Counselling and Psychotherapy (BACP). Academically, I undertook research in social constructionism and empowerment initiatives and their impact on professionals working with children and adults affected by sexual abuse; primarily incorporating aspects of gender, linguistics, neuroscience, diagnostics (e.g. Borderline Personality Disorder (BPD), Post-traumatic Stress Disorder (PTSD), Dissociative Identity Disorder (DID) and to some extend sexuality (e.g. gender fluidity) and cultural influences (e.g. attitudes to gender).
I have been working in the field of mental health in various capacities since 2005, before choosing to pursue an academic path within the psychology sector in 2012.
Other qualifications and experiences
Enhanced DBS check, Accredited to work with sexual violence provided by Gloucestershire Rape and Sexual Abuse Centre (GRASAC).
Tackling Female Genital Mutilation (FGM) in mental health services, Department of Health
Applied Suicide Intervention Skill (ASIST)
Working with Relational Trauma: Dealing with Disorganised Attachment
Alcohol Addiction, co-dependency and motivational interviewing, SWAN Training Certificate
Organisation and facilitation of contact groups for individuals and couples who face infertility challenges
Nonviolent Crisis Intervention
Memberships and Networks
Registered Member of the British Association for Counselling & Psychotherapy (BACP)
Durham University's Centre for Research into Abuse and Violence (CRiVA)
Positive Outcomes for Dissociative Survivors (PODS)
---

Konstantina Sokolaki
Counselling Psychology | CBT
I am a Chartered Counselling Psychologist and an accredited Cognitive Behavioural Therapist. I have over 8 years of experience in Psychological Therapies and Counselling and I currently work as a Senior Clinician and Clinical Supervisor for a psychology service providing CBT therapy for GP referrals. Previously I have worked in different mental health settings for the NHS, offering both face-to-face therapy and groups sessions, as well as hospital work providing therapy for clients with chronic physical pain.
The issues I commonly work with include depression, anxiety, relationship problems, panic, phobias, grief, chronic physical pain as well as cultural issues. I have a special interest in social anxiety and PTSD and I am half way through my training in EMDR (eye movement desensitization and reprocessing), a form of psychotherapy for overcoming trauma.
I work with individuals aged 16 and over and I have an integrative style in my approach. I work in a way that is flexible according to my client's needs, as I feel that the therapeutic relationship is the main vehicle to change.
As I am a chartered psychologist with the BSP, and also accredited as therapist with the BABCP, clients can be assured as to the quality of my training and my commitment to ethical conduct.
Please contact me if you like to make an appointment or would like further information regarding my fees and availability. I look forward to hearing from you.
---

Laura Cooper
Counselling | Psychotherapy
Individuals & Couples.
Sexual Diversities & LGBTQ-affirmative therapist, Integrative Psychosynthesis.
PG Dip. Psychosynthesis Counsellor, MBACP
Fees:
1 -to- 1 (60 mins) £35
Couples (60 mins) £50
Welcome
Laura is an experienced counsellor and gender therapist working with individuals and couples of all orientations, offering short term and longer open-ended counselling. She has worked with issues of bereavement, work-related stress, anger, conflict, depression, anxiety, abuse, self-esteem injury, midlife crisis, menopause, psychospiritual and relationship problems – in a professional, discreet and confidential environment. As a Pink therapist, she works with gender and sexuality issues and identities (LGBTQ) with an affirmative approach, and also partners and families of gay and gender variant people, where appropriate.
Approach
Her approach is Integrative and Person-centred, with a Transpersonal perspective. Her style is compassionate and grounded. She builds on clients' strengths, as well as getting to the core of their problems. Her clients feel that their therapy effectively addresses their concerns and issues, whilst gaining greater self-awareness, clearer understanding of themselves and their situation, and the ability to make real positive change.
Client comments
'I found Laura to be knowledgeable, compassionate and non-judgemental. Her professional and warm manner put me at ease and I quickly felt confident enough to share things about myself that I had never discussed with anyone before. Over the weeks, she enabled me to open my mind and heart to the many possibilities I have discovered do exist outside my doubts and fears. In the process, I have regained confidence and found my True Self!'
LGBTQ-affirmative Therapy:
The truth is, we each exist somewhere within a 'sexual and gender spectrum' and there are few places and people with whom we could dare to find a language to even begin to express our deepest fears and longings: for some, this place is constant, while others experience movement and change. Our identity may feel threatened and we may be living openly or in secret.
Laura is skillful in facilitating open explorative non-judgemental dialogue and supporting each person's unique experience with an affirmative approach, in facing issues of sexual and gender questioning and orientation, including stigmatization, shame, confusion and the challenge of how to live and Be Who You Feel You Really Are; and in transforming harmful feelings and emotions into potential growth, towards embracing self-acceptance and positive change within the Journey of Becoming more whole, alive and real, while experiencing a more authentic self.
Issues: sexual & gender orientation: (Lesbian, Gay, Bisexual, Transgender & Questioning) including stigmatization, depression, stress, anxiety, anger, isolation, low self-esteem and building confidence, relationships, 'coming-out', bullying, work-related, midlife crisis, personal/spiritual/cultural conflict, gender re-assignment (pre- and post-op), exploring identity(ies) and lifestyle towards self-acceptance and wholeness.
About Me
My background lies in healing, education, creativity and the arts where I have practiced, taught and run workshops in the UK and abroad for 25 years. I also work with training counsellors and offer CPD workshops to therapists. My passion lies in facilitating others to reach their potential in meaningful and fulfilling ways, and to discover an integrated and authentic self. I have experience of diverse lifestyles and have worked for the Gender Trust.
Client testimonials
'Meeting Laura, I gained a much better understanding of who I am as one person, not a male or a female but just me. Laura's approach and willingness to facilitate open and honest dialogue helped me to unlock any fears and start to move forwards. I am proud of who I am and now meld my femininity into everyday life to the benefit of my friends, family and colleagues'. 
'Laura; you have enabled me to move forward in a way that I would never have thought possible after almost 50 years of trying to cope with my transsexualism. The truth is you have helped me more within the space of a few sessions than anyone else ever has. I simply can't thank you enough'.
---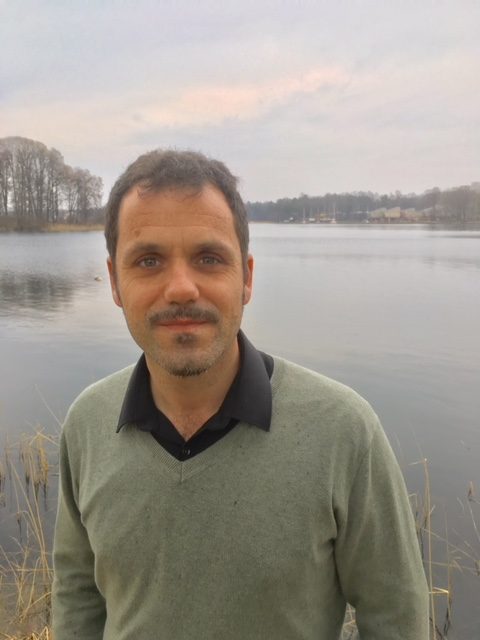 I provide integrative counselling based on the Person-centred and Cognitive-behavioural models.
I believe effective counselling stands on 3 pillars: clients feeling comfortable and trusting the therapist, client feeling they can share and be accepted in all their sides and therapist helping transcend unhelpful cognitive-behavioural patters that client holds.
I aim to provide a warm empathetic counselling relationship in which you feel stimulated to express yourself and to find what helps you feel and live better.
Contact telephone: 07960093332
People suffering physical or emotional problems, those wishing to treat long standing health issues and those wishing to initiate change and growth have found Craniosacral Therapy beneficial.
The treatment will last up to an hour; you will remain clothed and typically will lie down during treatment. It is gentle, non-invasive treatment and is "body-led", working at a deep level with the innate healing capacity of the body. Each client has their own unique history held within their body. I like to work with this paramount in my mind; seeing the body as a process to be engaged with rather than something with a problem to be fixed. This often begins a shared journey of exploration, orienting to the innate health and wisdom of the body.
My interest in the wisdom of the body began whilst studying at University. Then, as I lived and travelled around India and Asia my interest and knowledge in holistic medicine continued and keen interest in yoga and meditation began.
When I moved to Bristol I was able to take advantage of the wonderful active birth and home birth movement, and this eventually led me to Craniosacral Therapy. I found it to be deeply relaxing and a profound healing form suitable during pregnancy and for all the family. (I am a mother of three).
I trained with the Institute for Craniosacral Studies; where I was taught by M. Appleton, L.Kalinowski and G.Kennedy, I graduated in 2002.
I have since continued my training across the field and work with babies, children and adults. I work with short-term and long-term clients. I am registered with the CSTA, the professional body for CST practitioners in the UK, which assures my Continued Professional Development and Supervision.
---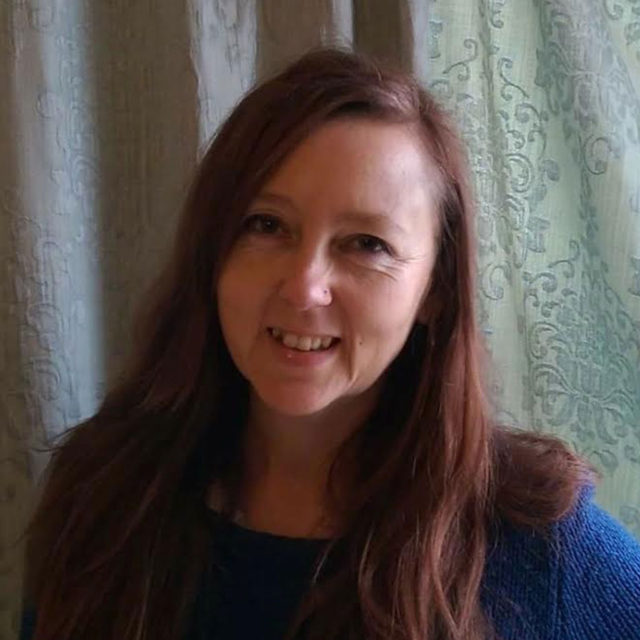 Shelley Treacher
Counselling | Psychotherapy
I am a compassionate and wholehearted counselling psychotherapist with accredited experience and in depth training. I provide a safe confidential space, where you can explore the way you feel about how your life is right now.
This process helps you to understand and reduce your anxiety and feelings of sadness, grief and depression. It improves your personal relationships, and will help you to feel better about yourself and your life. The patterns in which you may feel stuck may be explored and overcome here.
I work only with individual adults (16+)
The areas that I work with on a daily basis are: anxiety, feeling sad, depression, grief, family issues, relationship (or lack of) issues, abandonment, codependency, divorce/separation and self confidence. I also work regularly on the subject of binge eating.
My work at the Healing Centre is on Wednesday afternoons. I also work from my private therapy room on the edge of Knowle/ Totterdown.
---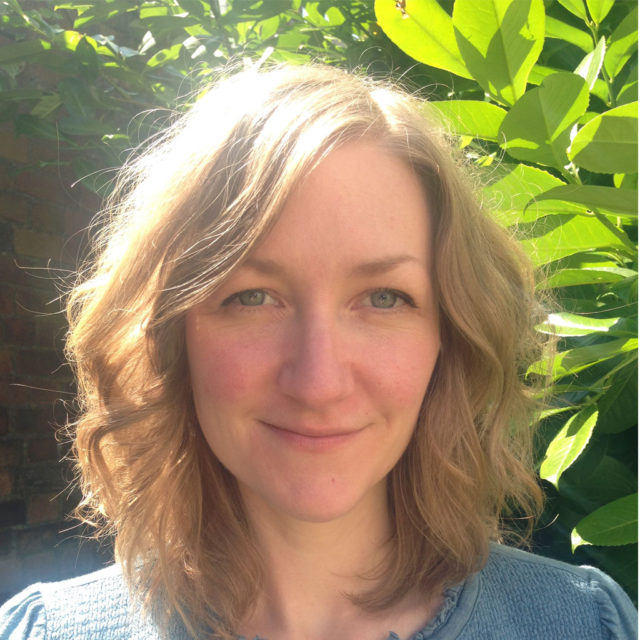 Sophie Pickering
Relational psychodynamic counselling
Counselling, for me, is the creation of a trusting and authentic relationship where comfort and ease can be experienced, fears can be explored and brought into awareness safely, and clarity can be sought through confusion and pain. There are many reasons why people seek counselling and your reasons will be unique. Perhaps you have experienced a distressing event or perhaps you feel you cannot manage your emotions or feel your life is out of control. Counselling offers the opportunity to find clarity, acceptance and experience change and transformation.
Counselling sessions can be both reassuring and challenging. I can offer comfort and support whilst also helping you to gently face difficult feelings and realities. This process requires work and investment on both sides. I have years of experience working short term (6 to 24 sessions) with specific goals and long-term with those who want to explore things in more depth.
I trained at UWE, the Bath Centre for Psychotherapy and Counselling and the Karuna Institute in Devon and have been working therapeutically with individuals and families for over 10 years. I am a registered member of the BACP and adhere to their code of conduct. I charge £45 for a 50 minute session. Please check my website or contact me for further information.
---