Life Coaching can cover all aspects of life including health, family, friends, wealth, spirituality, career, leisure, contribution to society, relationships, personal time management etc.
Life Coaching is a profession different from consulting or counselling. It addresses specific personal issues, business successes, general conditions and transitions in the client's personal life, relationships or profession by examining what is going on right now, discovering what the client's obstacles or challenges might be, and choosing a course of action to empower them to make positive changes for themselves. The client is in charge of choosing the pace and direction of their sessions. The sessions do not involve delving into the client's past, unlike other forms of therapy and counselling.
Personal experience and social science research have shown that people are the sum of their genes, their cumulative experiences and the circumstances in which they live their lives. Successful coaching is based on an understanding of all these factors and not just focus on superficial behaviours.
Authentic coaching is based on the following three principles:
a relationship of trust, empathy and equality between client and coach;
a desire on the client's part to accept themselves in the present moment, focus on a positive future, while acknowledging the effects of the past;
a willingness by the client to work through challenging issues towards self-empowerment, self-confidence and a happier, more productive life.
Adding a "spiritual" element to Life Coaching adds a whole new dimension to the coaching experience. Spiritual Life Coaching assists the client to live a more conscious life with tools and techniques to raise their awareness and enhance their personal power in the present moment. Working in partnership, a Spiritual Life Coach supports the client in their personal transformation, which can include increasing self awareness and self love, connecting to a higher Source, understanding and managing feelings and emotions in a more constructive way, improving relationships with others/society/the world, discovery of the spiritual path and how to thrive on the sacred journey that is life itself!
Available Therapists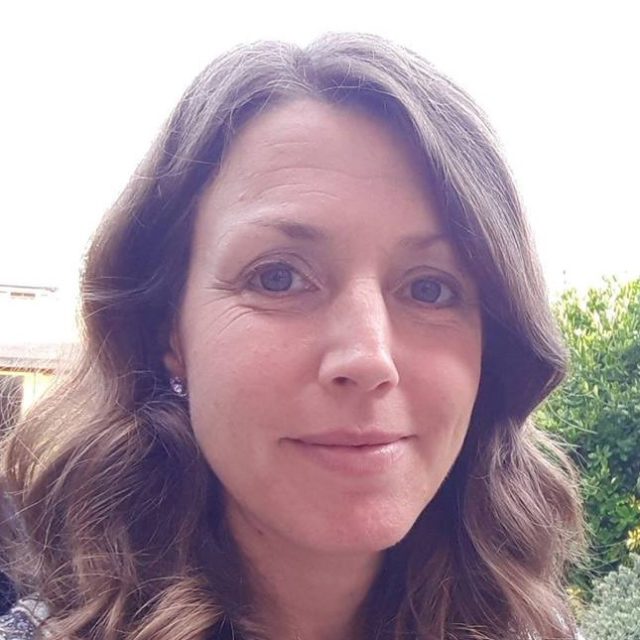 Kat Day
Life Coaching | Reiki
INTUITIVE LIFE COACHING & REIKI HEALING WITH KAT DAY
Kat healed herself from chronic illness in 2010 using the Lightning Process (involving NLP, life coaching and hypnotherapy). Whilst enjoying her new-found sense of positive health and well-being, she began to question the purpose of life including the role of illness/disease within our lives. She developed a strong desire to help others make positive changes in their lives too, which led her to qualify as a Reiki Master Practitioner. From here, she went on to train in Life Coaching and Hypnotherapy. She has combined the essence of each of these therapies to form her Intuitive Reiki Healing & Life Coaching 1:1 sessions.
An Intuitive Healing & Life Coaching session with Kat reveals where you are feeling "stuck" in your life on whatever level (including physical, mental, emotional and/or spiritual) and Kat will work with you to find the most effective ways to get your energy moving.  She will assist you in discovering why you are experiencing symptoms of illness or dis-ease, seemingly lacking resources, feeling victimised etc. and how this is being mirrored in your life. Kat offers simple but effective tools and techniques to enable you to change these patterns, for only with change will current problems be resolved. Even a small shift in consciousness will have a huge impact on your health and your life. The energy work that Kat does is a powerful yet very gentle process, moving as slowly or as quickly as you are equipped to handle.
Alternatively, if you wish to simply relax and be immersed in the Reiki healing energies for an hour's full body Reiki treatment alone then this is absolutely fine too.
"Kat Day is a beautifully gifted Intuitive Life Coach. The time I've spent with her has always been incredibly insightful, healing, uplifting and so full of light! She gently holds the space for you to explore, grow and transform. I feel like I'm sparkling and renewed with inspiration after every session. There is truly something very special about Kat's presence alone that brings peace. She has helped support and guide me through some very challenging times, which I am deeply grateful for. I highly recommend her; you will be in very safe, wise and
loving hands."   Holly Kim
Contact Kat direct for a free telephone consultation and for all bookings and enquiries.
---