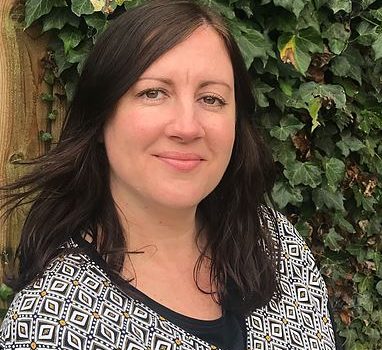 Hello, my name is Kate. I am a qualified Integrative counsellor, with over 25 years experience of working with a diverse range of clients and complex issues, within the field of Mental Health and emotional well-being.
I am a registered member of the British Association of counselling and psychotherapy (BACP) and adhere to their frame work of ethical practice.
I offer a warm, safe and confidential space for you to explore whatever is troubling you without fear of judgement.
Training
I have training in working therapeutically with clients' experiencing anxiety, depression, self harm, relational and family difficulties, addiction, and complex trauma.
My training has also included how emotional distress/trauma can be held within the body and present as physical pain/bodily symptoms. This training informs my practice by ensuring I attend to clients in a holistic way that involves integration between the mind and body experience.
Experience
I have experience of working in a variety of adult Mental Health setting within the NHS and charitable sector: Including drug and alcohol rehabilitation, Forensic Mental Health rehabilitation, Supporting clients and carer's in Mental Health crisis and working as part of a family therapy team.
I worked for 4 years at a charity supporting and counselling adults who have experienced childhood trauma and subsequent addiction.
I can work with and hold whatever you choose to bring to counselling. I have experience in working with anxiety, depression, relationship and family issues, work stress, bullying, life transitions, loss and grief, traumatic experiences, abuse, shame, anger and self sabotage.
In a world that encourages us to keep busy and disconnected from our internal experiences, I also welcome Clients looking to undertake counselling for personal growth and development.
Qualifications
Post graduate diploma in Counselling. BACP accredited course (UWE, 2015).
Certificate in Somatic Trauma Therapy. (Babette Rothschild, 2017).
Transactional analysis 101. (UWE, 2015).
Certificate in counselling. (UWE, 2013).
Systemic Family Therapy, Intermediate level. (Bristol University, 2004).
Systemic Family Therapy, In context. (Bristol University, 2002).
Diploma in Mental Health and Nursing studies. (UWE, 1995).
Style
I am an integrative counsellor, which means I use a range of therapeutic approaches, depending on the individual needs of the client. My counselling style is relational and person centred, as I believe the client can find their own solutions, at their own pace, when the therapeutic conditions for change are in place.
Fear and shame can leave people feeling isolated and uncomfortable in sharing their problems with others. My approach is sensitive and supportive, with a focus on building trust and safety within the therapeutic relationship, for clients to feel contained and fully able to express all aspects of themselves. Being seen, heard and validated can provide healing and transformation.
Treatments
I offer short term and longer term counselling to individuals from 18 years and over.
I charge £30 for a 50 minute consultation.
I charge £40 for a 50 minute counselling session.
I have 2 spaces at a reduced rate, for clients on low incomes, subject to discussion.
Please view my website for more details on what to expect from counselling.
E mail: [email protected]
Phone: 07907883186