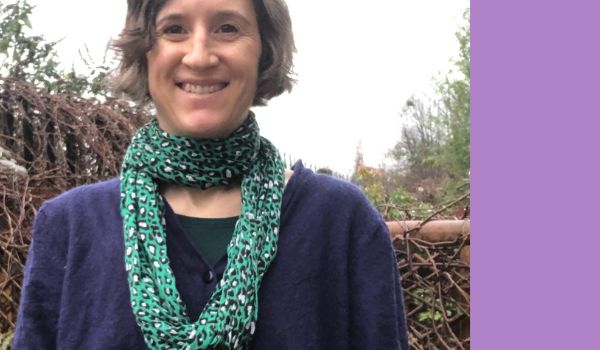 About Me:
Welcome to Flourish from Within.
A safe space to deeply relax, receive and restore health naturally. My name is Jess Danford and I offer Shiatsu treatments for women.
Shiatsu is a safe place to deeply relax and experience the healing power of touch combined with wisdom for health and wellbeing that works in harmony with your entire being.
These days, many of us have so much to deal with in our lives, and life often does not feel simple. We feel pressures from all sides and we become tense in our minds and in our bodies.
Shiatsu touch listens and responds to you, honoring, nurturing and revitalizing your entire system, supporting you to live in balance with yourself and the world.
Shiatsu is both an ancient and a modern form of healing that is deeply rooted in traditional Chinese medicine, treating the body and mind as one, and through the energy pathways and points in the body known as meridians and acupressure points.
Shiatsu has developed over thousands of years, evolving with us as a powerful form of human touch that listens deeply to your life energy, often referred to as "Ki."
Shiatsu supports you to deeply connect with yourself and your innate power for self-healing, strengthening your Ki and supporting your life energy to flow freely.
Shiatsu is a very flexible therapy. During a treatment, physical pressure through my fingers, hands, elbows, and sometimes even my feet can be used. Shiatsu also includes stretching and holding the body. Shiatsu is physical touch and energy medicine, connecting deeply to nourish and support your energy to flow.
It is best to wear loose-fitting clothing for Shiatsu. Unlike massage, when you receive Shiatsu, you are fully clothed, and you want to be comfortable.
I completed my three year professional Shiatsu diploma with wonderful teachers, including Keith Phillips, Paul McNicholls, Mercedes Nunez and Suzanne Yates. I then studied a further Masters year with Keith Phillips and I continue to develop my Shiatsu with teachers from around the world. I love to support women to relax and to flourish. It is an honor to provide a healing space with the ancient and modern art and science of Shiatsu that I enjoy so much to give.
If you would like to book a treatment or you have any questions, you are very welcome to get in touch via my contact details below:
Contact Details:
For more information and to book an appointment visit my website.
Or you can contact me via email or phone:
Email: jessflourishfromwithin@gmail.com
Phone: 07596040970
Treatment times: Monday evenings
Treatment length: 1.5 hours
Treatment Price: £40-60 (depending on what you can afford)